Welcome
The Friends of Spy Pond Park (FSPP) is a nonprofit organization that supports the preservation, enhancement, and enjoyment of Spy Pond Park and Spy Pond as natural and community resources in Arlington, Massachusetts.
FSPP supports:
the ongoing protection, improvements to and beautification of the park,
the use of the park as a community recreational and cultural resource,
the prevention and reduction of pond pollution, and
the preservation of open green space and wildlife
FSPP works with other local groups and has close communication with the Spy Pond Committee, an Envision Arlington Task Group.
News & Events
---
FSPP Annual Meeting - Sunday, January 29, 2023, at 6pm on Zoom
Zoom link will be sent by email. Contact us if interested. Agenda Highlights: Arlington/Belmont Crew Team, Past, Present & Future, followed by Q&A with Douglas Rosner & Rosemary Burke; 2022 accomplishments, elect slate of new officers, and set goals for 2023.
Spy Pond Park Playground Renovation
The playground is closed until final completion, expected by Spring 2023.
Recent News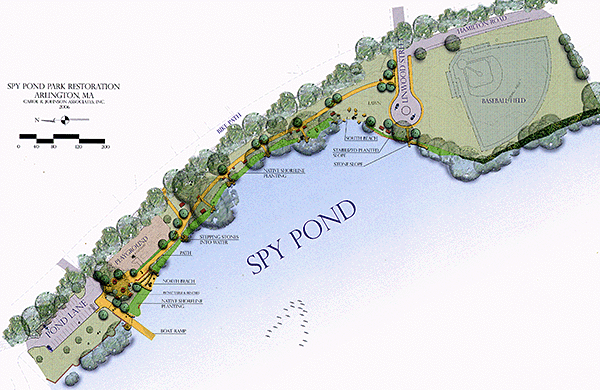 Friends of Spy Pond Park